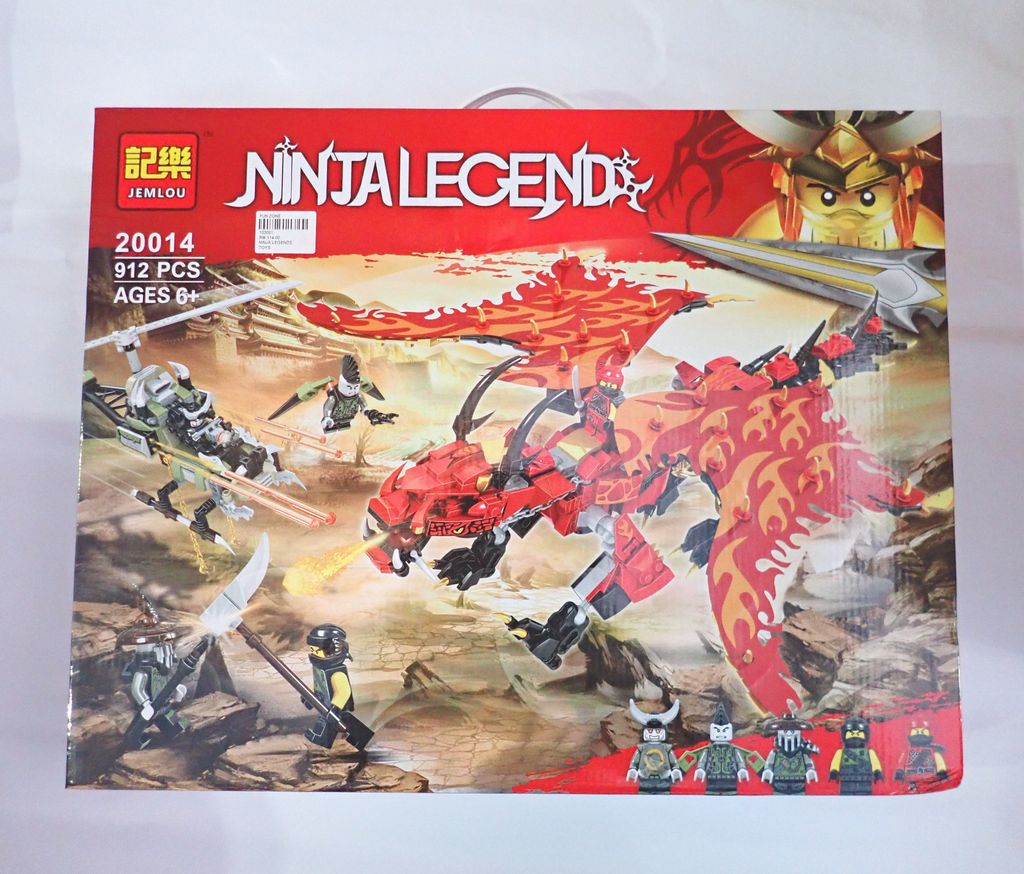 NINJA LEGEND
WARNING : This product contain fine parts and may contain small balls,
stifled is in danger,
do not let bewildered children under the age 3 play,
so as not to course harm. Please read the instructions when using.
Good for early learning and grow up.
As they grow, infants can use toys to explore object premanence and cause and effect relationships. They also need objects such as blocks to help them build motor skills and hand-eye coordination...Lego blocks provide an oppurtunity to learn more about colors and symmetry while they develop their motor skills.
---