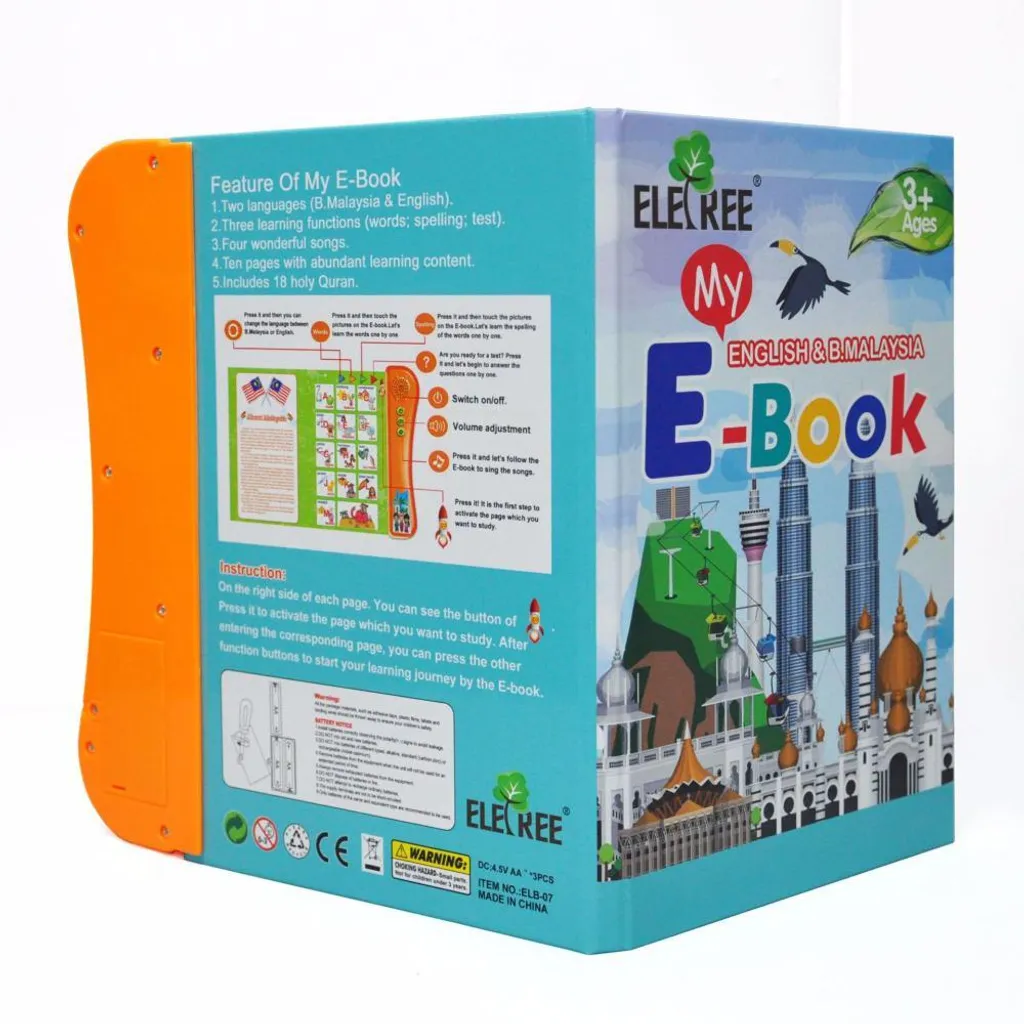 Early Learning Toys Ebook Solat Wudhu before Solat - English & Bahasa Malaysia
Highlights
• Dual Language (English and Malay)
• Volume Control
• Eye-Hand Coordination Training
•Help the baby to learn happily
•Simple quiz mode
•Cultivate baby/kid intelligence
•Environment Safety Material
•Solat & Wudhu Before Solat

Features

Let the baby to know different colors and shapes; baby & observation ability and hand eye
coordination training; let your baby practice mosaic, learn to look for the one-to-one relationship.

Sound Control – Can adjust the volume
Music Mode – Contain Malay and English music

Specification.
Material : Non-toxic plastic material
Package dimension: 26*23*3 CM
Package Weight: 0.7kg.
Age: 3 years old and above

Product Description
This product is a machine that have dual language: Malay and English. Finger can be a
pointer to initiate the sound at each pages. The volume can be adjusted just pressing volume button.
It also contain drawing corner to let your kids show their creativity. By using this machine, the kid
can learn about animal, shape , fruits, vehicle and also vegetables. It is also contain a quiz mode to
train and test your kid about the thing they learned from the Ebook.
---