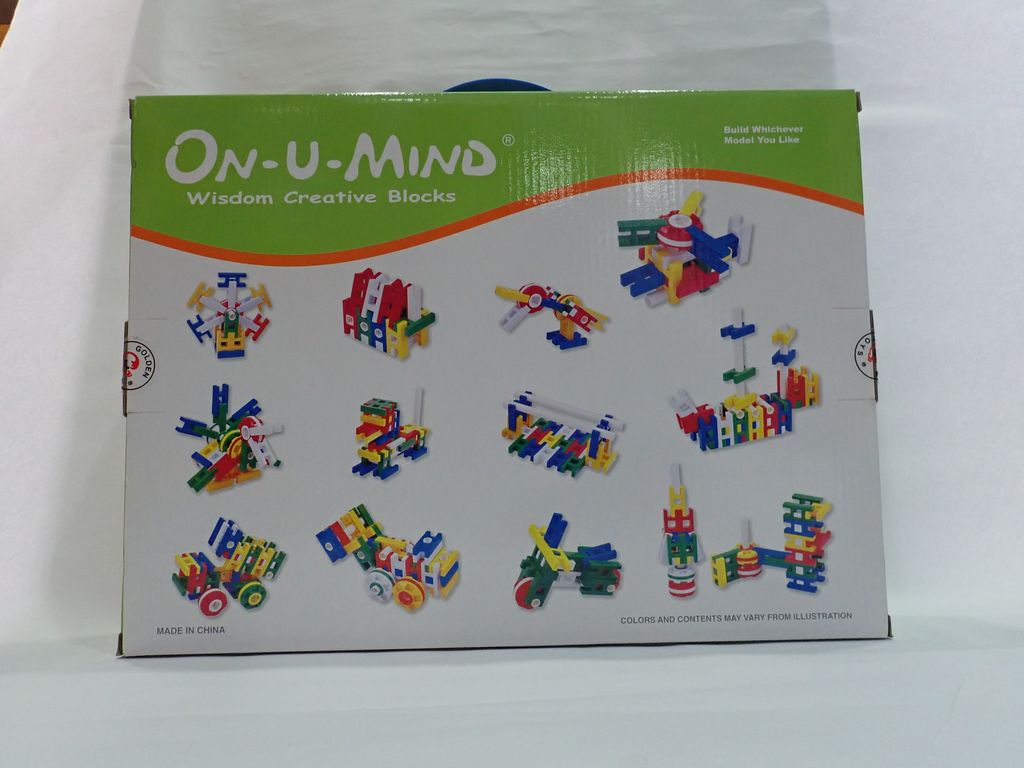 ON U MIND
Warning!

.This product must be used under the direct supervision of adults.
CORE THIS PRODUCT CONTAINS AND FINE PARTS, do not swallow to the risk asphyxiation is not suitable for use by children under 3 years of age.
Good for early learning and grow up.
As they grow, infants can use toys to explore object premanence and cause and effect relationships. They also need objects such as blocks to help them build motor skills and hand-eye coordination...Lego blocks provide an oppurtunity to learn more about colors and symmetry while they develop their motor skills.
Size Material : (4cm x 27cm x 31cm)
---