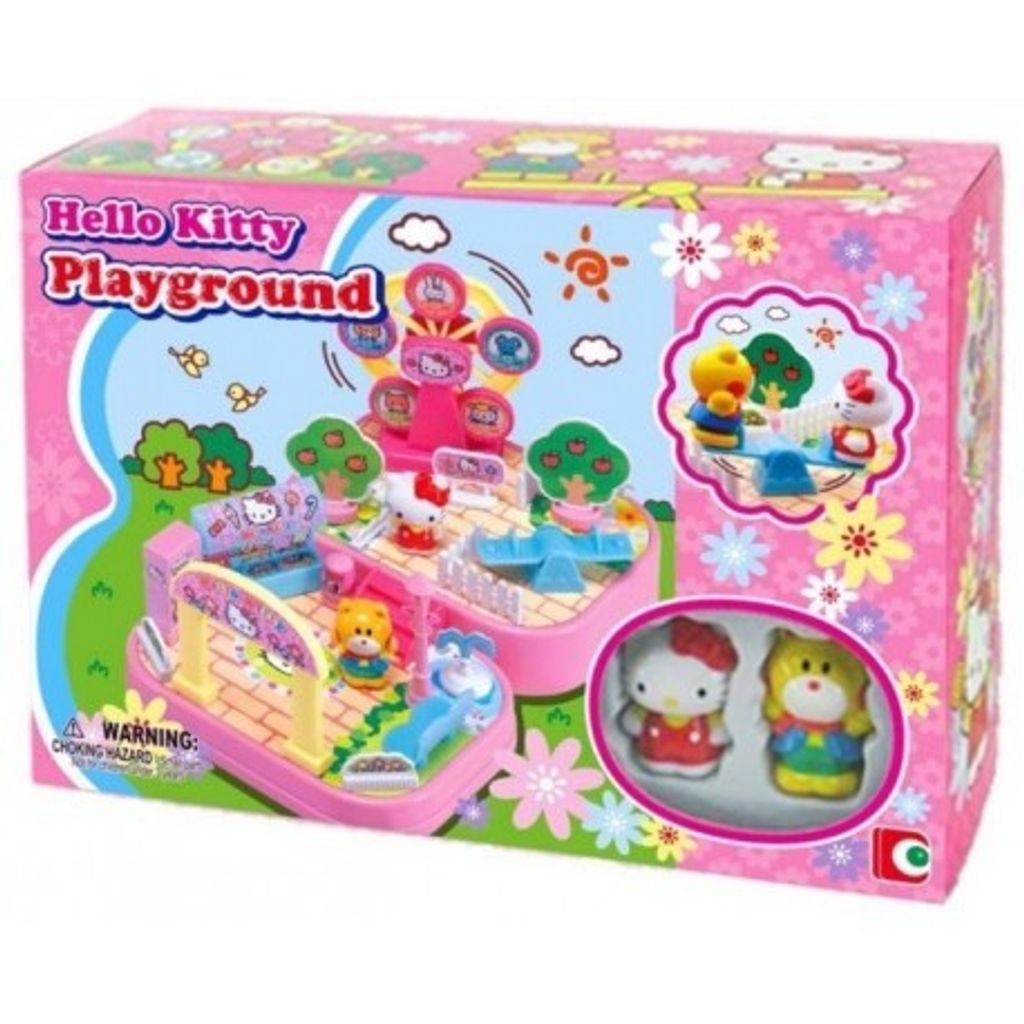 HELLO KITTY Playground
DESCRIPTION :
This product contains batteries, battery covers and screws, etc smaller parts, be careful not to let children mistakenly put into the mouth, so as not cause the possibility of asphyxiation.
Use of this product must be accompanied by an adult.
If any part of this product is found to have been affected by damage or deformation, do not give children use to use.
Size Packaging : (20cmx6cmx15cm)
WARNING!
Please read this manual carefully for those who hold the product.
Do not allow young children to play this product.
Please follow the instructions to operate this product and do not set the goods swung or patted indiscriminately.
Contains functional sharp edges, please use when using.
---